Headache refers to pain in any part of your head and can vary greatly from mildly bothersome through to severely debilitating. Headaches are divided into two categories: primary headache or secondary headache – with this classification then informing the treatment or management plan.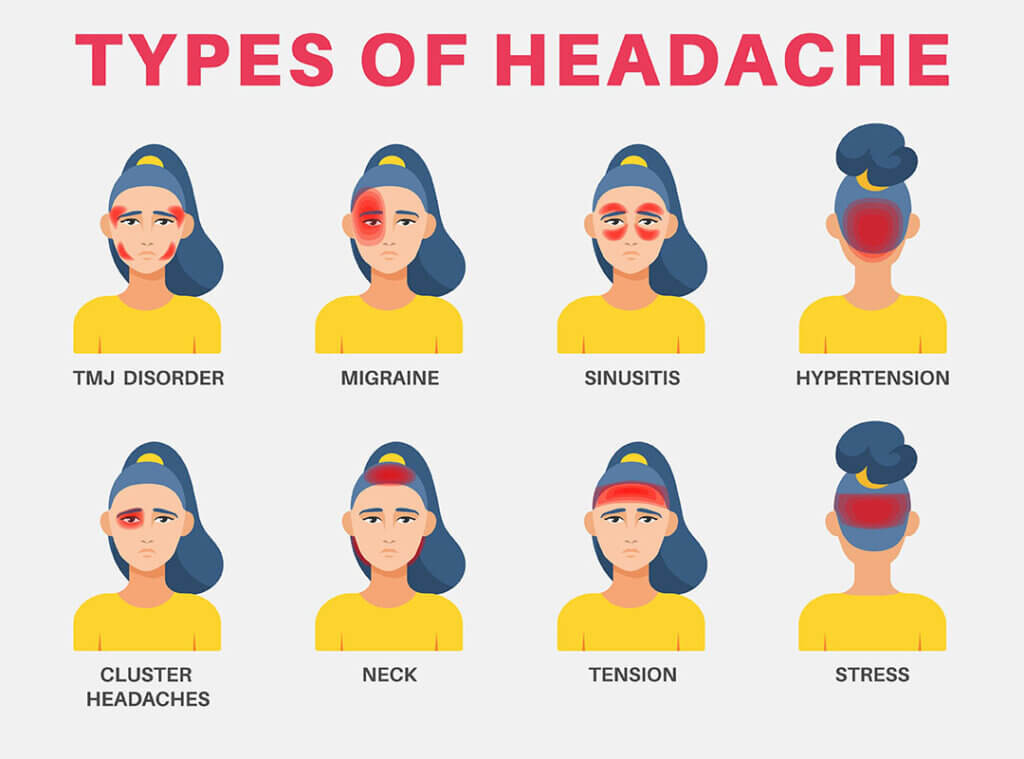 Treatment and management strategies depend on the type of headache. 

Some strategies you may find useful to try at home include:
Sitting in a quiet, dark room
Applying a cold pack to your head
Applying a heat pack to your neck and shoulders to relieve muscle tension
Stress or relaxation strategies
Try and improve the quality of your sleep
Review your diet and fluid intake
How physiotherapy may help:
Treatment of the underlying condition for secondary headaches. For example, treatment of the cervical spine, TMJ, whiplash disorders.
Postural exercises and stretches.
Manual therapy and soft tissue release for restricted joints and tight muscles.
Pain management strategies and stress/relaxation techniques.
Acupuncture/dry needling for pain management, improved circulation and stimulation of the central nervous system.
Anna Mickenbecker – Physiotherapist