Exercise Physiology
Exercise is the new medicine
Exercise Physiology is a relatively new allied health profession, established in the late 1990's to help combat the rise in obesity and chronic disease in Australia's population. An Exercise Physiologist specialises in working with people who have health challenges, such as cardiovascular, lung, kidney illness, diabetes, arthritis, osteoporosis and cancers.
There are some specific ways to perform assessments and prescribe exercise as medicine for these conditions and an Exercise Physiologist are specifically trained to help with this. Their training differs from a someone qualified in Personal Training because of this ability to assess and prescribe exercise with people with health challenges.
At Vector Health, we see our Exercise Physiology team members as a vital part of our ability to help people suffering from injury or illness and if you have a specific injury or illness, it is often that a Physiotherapist and an Exercise Physiologist will work together to help you in your rehabilitation or exercise program to achieve the best result possible.
This is our significant point of difference in the way we mesh our professional experience and knowledge between Physiotherapy and Exercise Physiology together to help people achieve life-changing transformations mentally and physically.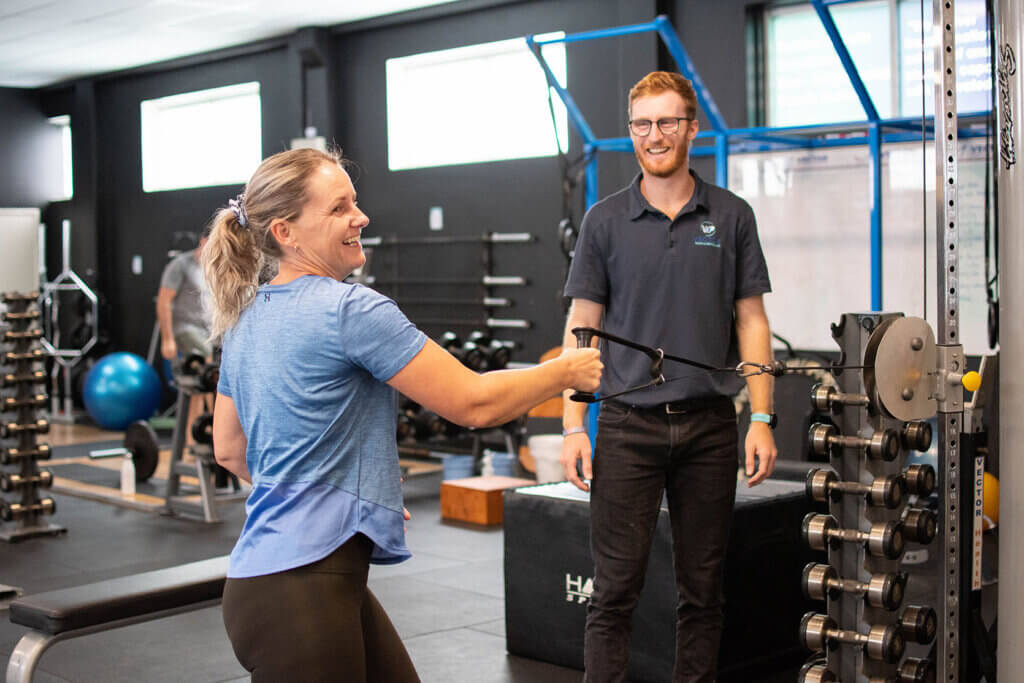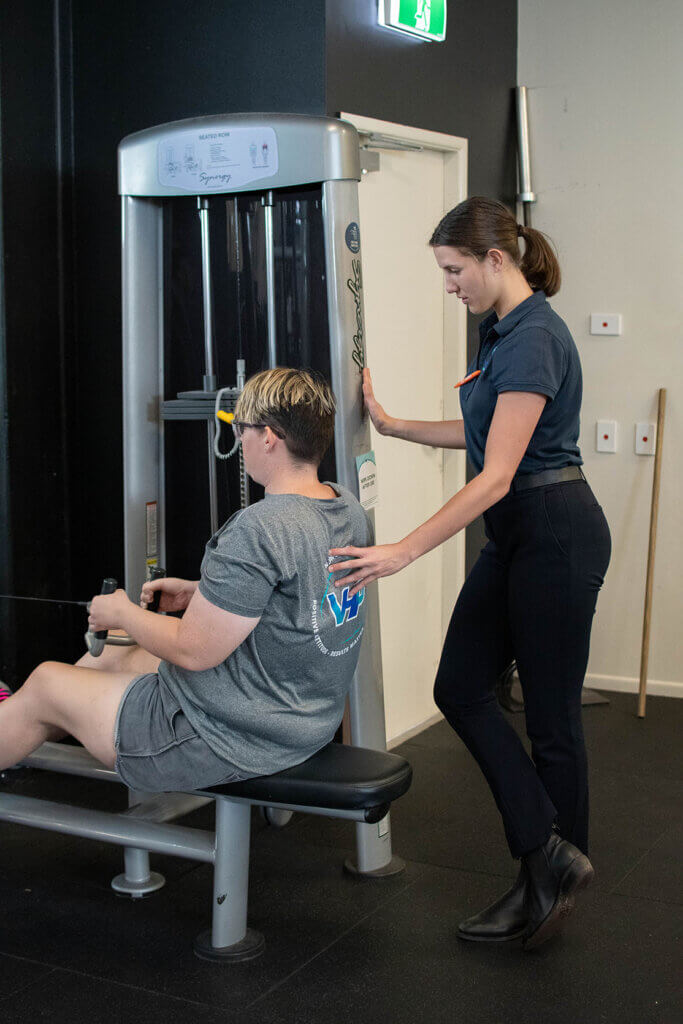 Book online with an Exercise Physiologist to get started!
What is an Exercise Physiologist?
University Trained Allied Health Professional, with a 4-year degree specialising in the assessment and exercise prescription to help people with health or injury challenges.
How are they different from a Personal Trainer?
They are a registered allied health professional. Their professional standards are required to a much higher standard and they MUST have a specific university qualification, requiring significant work placement prior to qualification. They must maintain registration with ESSA yearly to remain registered and undergo continual professional development yearly to maintain accreditation where are PT, Exercise Science, and some other allied health do not have to have this upkeep.

Scope of practice is to be able to work with anyone from injury, illness to someone wanting weight loss, or sports performance.

Can I claim on my private health fund?
If you have Exercise Physiology as part of your Extras you may be eligible for a rebate. Please check with your health fund.

Can I claim for Medicare with an Exercise Physiologist?
There are certain processes where a referral from your GP can be made to consult with an Exercise Physiologist. Please ask your GP for more information. This is covered under the Medicare System with a limited number of visits permitted per year as part of the rebate system for people suffering from chronic health conditions.

What is the qualification required for this job?
4 year Exercise Physiology Degree OR
Masters of Exercise Physiology post-Exercise Science Degree

What can an Exercise Physiologist do?
Exercise Physiologist can work with anyone that needs assessment and prescription of exercise. This includes anyone with a chronic health condition, to anyone who wants to improve their health, fitness, or physical performance through evidence-based exercise prescription.