Women's Health
This page is about providing information to women that there is help available for their concerns, that they are not alone, and where to gain access to this information. The visitor is most likely doing a google search on some of the personal symptoms that they are experiencing because they don't know who to talk to about their symptoms or they feel too uncomfortable address the issues.
A physiotherapist that has a specific interest in WH can help with the following: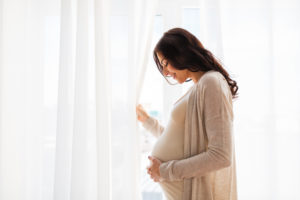 During pregnancy:
Lower back pain, pelvic pain, hip pain, continence concerns/complaints. Education about the pelvic floor, why it is important, how to accurately activate and relax it which will help with reducing back pain, continence issues and potential make labour easier.
Safe exercise recommendations – help prevent or control gestational diabetes, prevent excessive weight gain, may make labour easier and decrease the likelihood of developing back pain, neck and shoulder pain during and post pregnancy. Also for high risk pregnancies a physiotherapist can prescribe safe exercises that will allow the woman to continue to gain the physical and mental benefits of physical activity without putting the baby at increased risk.
Post pregnancy:
Help with trauma post child birth such as perineum tears, pain, increased or reduced sensation in the pelvic region, recovery strategies post C-section, rectus diastasis separation, bladder and/or bowel continence concerns with lifting, carrying, coughing, sneezing, incomplete bladder or bowel emptying, constipation and straining. Lower back pain, neck and shoulder pain- how to lift and carry their growing baby or perform day to day tasks correctly to not cause themselves injury. Provide education about when and how to return to exercise and to prescribe safe, individualized and graduated exercise program.
Later on in life: help with some of the symptoms of menopause, urinary urgency, frequency or incontinence, diagnosis and management of prolapse symptoms such as vaginal heaviness, bulging, changes in bladder or bowel habits. Education on how to exercise safely if they do have prolapse symptoms or want to prevent or reduce their risk of developing a prolapse. Provide safe exercise guidelines to encourage exercise to maintain a healthy weight and bone mass index and thus reduce the risk of osteoporosis.
Cancer patients:
I have recently done further training under the PINC and STEEL program which is dedicated to helping men, women, adolescents and young adults with any type of cancer. The aim is to support, guide and rehabilitate people through every stage of their treatment and recovery. With more people surviving a diagnosis of cancer they can face an increased risk of extended health problems, premature mortalilty and harsh side effects from their treatment. I can help with pain, reduced joint movement, such as difficulty to lift your arm overhead post breast surgery, which effects simple day to day tasks- eg putting on clothing, hanging washing out. Continence problems post pelvic surgery such as for prostate, cervical, uterine or bowel cancers. Swelling or lymphedema, cording, scar management, fatigue management strategies and how to reintegrate back into activities of life after treatment has ceased. ( if you look up www.pincandsteel.com they have more information about how physiotherapy can help or I can send you some more detailed information if you need it)