Musculoskeletal Physiotherapy
Are you in pain, or is your body not working the way you want it to? Then, this is where a good physiotherapist can often help you.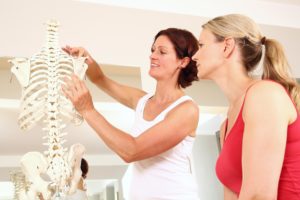 Musculo-skeletal Physiotherapy at Vector Health is about making you more comfortable as quickly as possible, then moving to identify the cause of your problem to help try to prevent it happening again.
We use techniques including Massage, Manipulation, Accupuncture (Dry-Needling), Pilates, strapping and especially exercise to help decrease your symptoms firstly to make you more comfortable and then to help work on the reason you had the problem in the first place.
We pride ourselves as working within our core values, and especially our non-judgemental approach to our treatment practices. Every person is treated as an individual and each treatment plan is formed by consultation with you the patient, the use of our experience and what scientific evidence exists to help us with how to manage each condition.
Our facility is right in the middle of Rockhampton with good street parking close by and our rooms are private, with access to a full gymnasium area to help us progress with our treatment programs.
We work closely with our team of Exercise Physiologists, Sports Masseuse, Peformance Coaches (Strength and Conditioning) and your doctor/s or allied health practitioners to help get you back to better health and fitness as soon as possible.