OFF-SEASON 6 WEEK CHALLENGE! – GIRLS/WOMEN ONLY!
Posted on October 9th, 2019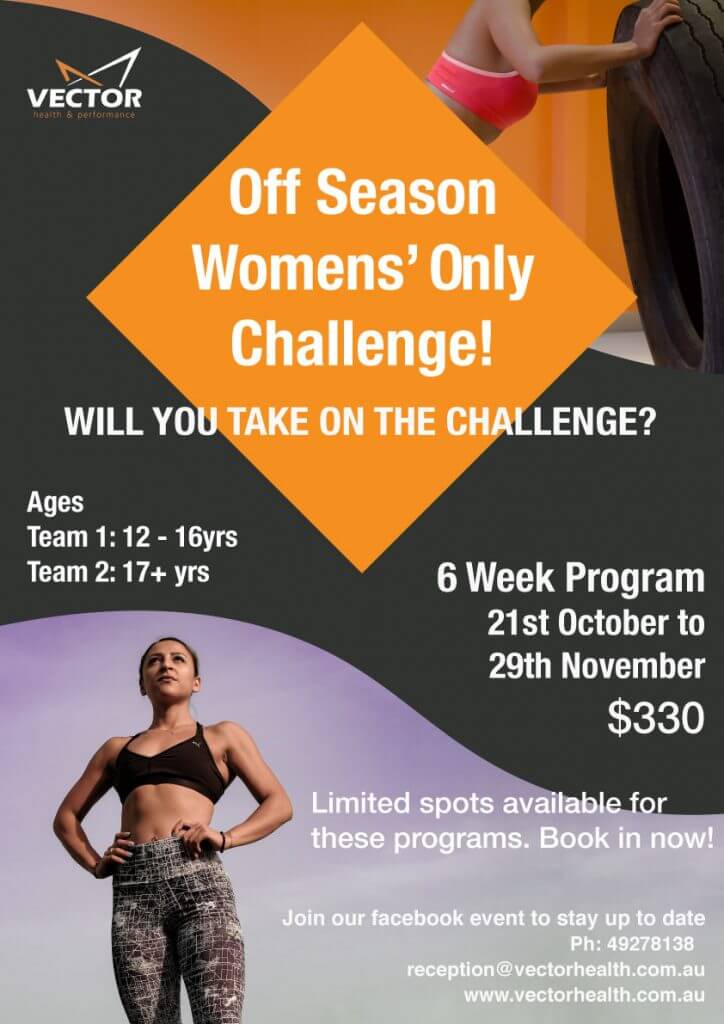 Ages:
Team 1: 12 – 16 years
Team 2: 17+ years
Dates: 21st October to the 29th of November
Days range on your choice when signing up with a minimum of 3 days.
Over the program, Rachel will cover the education & learning of why females need to get strong and the importance of training and applying it back to their sport so they understand why we do what we do in the gym.
Facebook event to stay up to date
https://www.facebook.com/events/1236822756507845/
For more information please contact us on 49278190 or reception@vectorhealth.com.au
Sign up here:
https://vectorhealth.accelerware.com/enrolForm.cfm…
Other stories