Team VHAP Challenge
Applying sports science and making it into human art form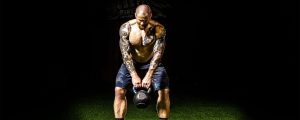 What is the Challenge?
Starting first week of November, ending last week before Christmas, its your opportunity to challenge yourself over 6-8 weeks on your health goals leading into the festive season.
The challenge is about creating a healthier, happier, stronger, fitter you by aiming to increase lean muscle mass.
How?
We are taking a different approach to this challenge than is generally seen across the health and fitness industry!  This challenge does not require you to go on any fad diet, it does not need you to leave every session feeling like you may have thrown up in your mouth during mountains of high intensity cardiovascular exercise.  And it does not need someone telling you that you MUST do something.  We want to teach you to love the feeling of being fit, healthy and stronger than the average person you stand beside each day.
No, we are going about it the old fashioned way.  Do work to build muscle, to shape your body, to create both the health and the physique you want.  There is no running in this program unless you really want to do it.
The art of training to build muscle has been around a long time. We know the benefits from this training are far reaching, so join into this challenge and let us help you figure out the best way for YOU to train to achieve the best results for YOUR body.
So, Screw Fitspo,  Join Team VHAP and help us turn science into human art form.
CLICK HERE to register your interest! Spots are limited!
Dream Big –> Think differently –-> Work Hard –-> Achieve Big
Do any of the following barriers sound familiar to you? 

Generic Programming that do not take into consideration factors such as:
– Body Type
– Body fat percentages
– Time constraints
– Ability – ability to move ability to adapt to different programming
– Gender
– Biological Age
– Training Age
– Desire and motivation for success – does it match your program?
– Learning Style – do you need more or less feedback
Family support
Genetics
Injury and medical history
Medication
Your budget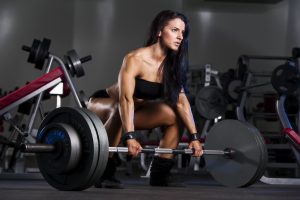 BENEFITS of training to increase lean muscle mass:
1. Controlled Training Load: 
Training to increase lean muscle mass makes it easier to work around injury. An Example – doing a whole body training session in an air-conditioned gym for 1 hour can burn up to 500—650 calories in a 30-35yr old person. No matter the injury, most of time, we can work around this and still burn this many calories easily. The after effects of exercise in a resistance state mean that for up to 48 hours you will have increased your metabolic rate.
Running for an hour – for most people who do not enjoy or recreationally run is too much. So, in an hour of pure running you will burn 390-600 calories in an hour, but the injury risk of running versus weight training is more than 3 times higher. This is mainly due to repeated impact forces. With a population who is largely sedentary, if we can avoid injury and have people train for longer, then we can achieve better results over a period of time because we do not have to stop for injury.
2. Increased Bone Mass
The younger you start training to build lean muscle mass, the likelihood is for a better ability to build your bone mass to a higher level, which helps you decrease risk of low-bone density in your lifetime and developing Osteoporosis, which is the gradual onset of decreased muscle mass.
3. "Toning" is not CARDIO, its building lean muscle mass to create muscle tone!
To create muscle "tone", you need a mix of cardiovascular exercise and resistance training.  Evidence states that high intensity interval training helps maintain muscle mass so if you mix resistance training and interval training together, the results are generally better than just aerobic exercise!
4. Self Confidence
Evidence demonstrates that people who are stronger demonstrate better self-confidence.  There is no better feeling, from experience where you are physically confident in both ability and appearance.
5. Increased Physical Capacity for everyday tasks
Improving muscle mass will increase overall physical capacity, meaning that you can do more, with less effort, leaving you with more energy to do the things you want to do. Especially if your job is physical in nature, building muscle mass will help you perform tasks easier at work.
6. Increased Cardiovascular Health 
Many studies report positive findings on resistance or weight training and the decreased risk of disease and also increase overall cardiovascular health.
7. Weight Management 
Many studies have examined the positive affects of helping keep weight and body fat percentages stable or decreasing with just utilizing weight training principles. Especially if you are time poor, resistance training can achieve more in less time than cardiovascular exercise in terms of weight management for many people.
8. Decreased risk of Diabetes or better management of Type II Diabetes
Many studies report significant changes in blood sugar levels from resistance training of 2-4 times per week, with more sessions generally leading to better results in blood sugar readings.
9. Falls Prevention and Balance
Due to the neuromuscular changes and improvements made with weight training, the risk of falling as we age, reduces the more we train. This is significant as we age, as falls represent a significant proportion of the reasons that people enter hospital if they are over 50 years of age.  No age is too old to start to work on building lean muscle mass!
10. Being part of Team VHAP!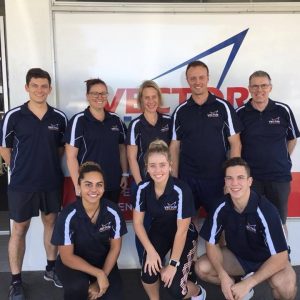 This challenge program is coordinated by a highly educated, experienced Exercise Physiologist who lives and breathes this style of training. You may be able to claim some of the program fees on your private health insurance, or for some, with chronic health conditions, you may be eligible for rebates through Medicare. Our team is skilled and passionate about helping people enjoy the experience of exercise, even if what you do is tough, we want make you feel cared for every step of the way.
Your Investment and program details
Individual assessment and program design with our Simon Wissmann, Exercise Physiologist
Choice of 1-1 individual sessions or semi-private sessions in a group of 2 or 4 people during the challenge.
Education will be tailored to you each week.  So, the main group based education is on nutrition and the role that nutrition plays in creating the art form that is a better physique especially.  For example the role that protein ingestion plays in protein synthesis immediately after a hard training session. And how much protein per kilogram of bodyweight do you need for different goals.
The program starts from $55 per week.
 NOTE about Meal Plans:
There are no meal plans, no pretend dietary advice.  We respect the dietary and nutrition professions enough not to go "outside of our lane." Meal plans should be individual.  Yes, we can show you generic meal plans that give you a basic idea of what types of food to eat, but the actual prescription of a meal plan should be individual, therefore we recommend seeing someone who is qualified, experienced and passionate about helping you with this.  We specialise in programming for success in a physical sense!  We are good at it, and we will get you results from this!