21 Day Group Fitness Challenge
Hi and welcome,
I'm really glad you're here and I want to encourage you to call us today at 4927 8190 or REGISTER HERE and get ready for our 21 day fat loss kickstart program!
About our 21 day program designed for fat loss and toning.
Here's what this is all about… There's no dieting, no drugs and no gimmicks. 
Our 21-day program is a combination of three elements:
Fun, quick exercises that burn the maximum number of calories, reducing fat from your body 

Nutritional guidance, making the right food choices for every day lifestyle.  

And the magic of coaching and accountability from proven experts with an unmatched track record of success here in Rockhampton
Yes, the coaching and accountability are pretty darn close to being magical. In fact, if you've struggled in the past to lose weight and get your body looking the way you want it to, the #1 reason for that is lack of effective coaching and accountability.
Simply put, there is no substitute for external motivation and personalised coaching. Just give our team here at VHAP a chance to provide you with a motivational and professional coaching experience.
The entire program is just 21 days. Three weeks…that will help move fat off your body and put you on the fastest track to tight, toned and better health.
Stick with us for 21 days that will change your body and your life.
It's that simple.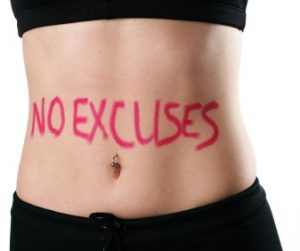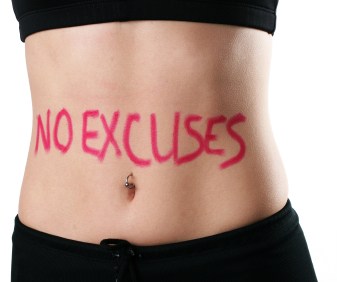 Who This Is For?
This special program is designed specifically for Rockhampton residents who want to lose weight and tone up in 21 days, quickly, safely and naturally…and are ready to fully commit to themselves and to our program and coaching style.
Because now it's time to take care of you!
But you need to hurry because we can only accept 20 clients into this program.
What You Can Expect
Get fit and toned so you 

look great and feel great

.

Get

 

body transforming results – with this level of accountability, combined with our 21-day program, great results can be achieved.

Discover simple ways to make 

the right eating choices 

at home and when eating out (without dieting).

We empower you for a lifetime of fitness that makes you feel like a million bucks every single day.

 D

ecrease stress.

Stress kills your enthusiasm, your energy and harms your immune system.

 Utilise this program to tone 

thighs and arms, or help reduce cellulite!

Have 

more energy

. Imagine how that would make you feel and perform!

Fire up your metabolism and 

burn fat 24 hours a day.

More confidence

– nothing makes you feel better about YOU than being fit, toned and looking terrific!
Look, you've read this far for a reason…you want to start the new year with a kickstart health transformation! Just take the first step by CLICKING HERE right now. If you'd prefer to speak with us, call 4927 8190 and mention that you're interested in the 21-day program you saw on Facebook or Google.
We're the leading provider of guaranteed results fitness services in Rockhampton because we're committed to the success of our clients.
So now there's just one question… "Are you worth it?" Are your body, health, fitness and how you feel about yourself worth $33 per week for three weeks or $99 total? That's the bottom line. If you're worth it, then call or CLICK HERE right now.
I look forward to meeting you and getting you the body you've always wanted.
To your health and fitness,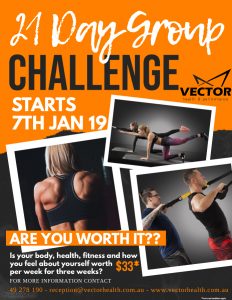 Personal Trainer, Vector Health & Performance

Callum Robertson
4927 8190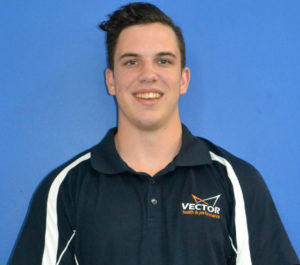 *Terms and conditions apply. $99.00 is to be paid upfront for challenge.